The reconciliation is just like the bank rec. Go to Bank Reconciliation and pick VISA Payable Account: Banking > Bank Statements and External Reconciliations > Manual Reconciliation.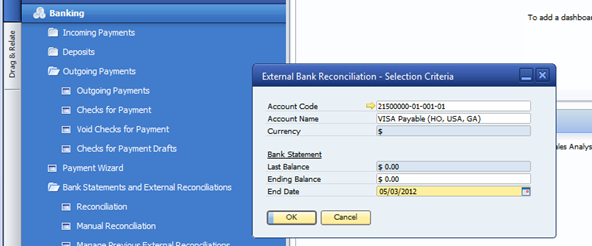 We make the adjustment Journal Entry to book credit card fees and take our reconciliation difference to zero.
Then click Reconcile. We are done for this month.